Got the sniffles or a sore throat? Time for ShortEeze!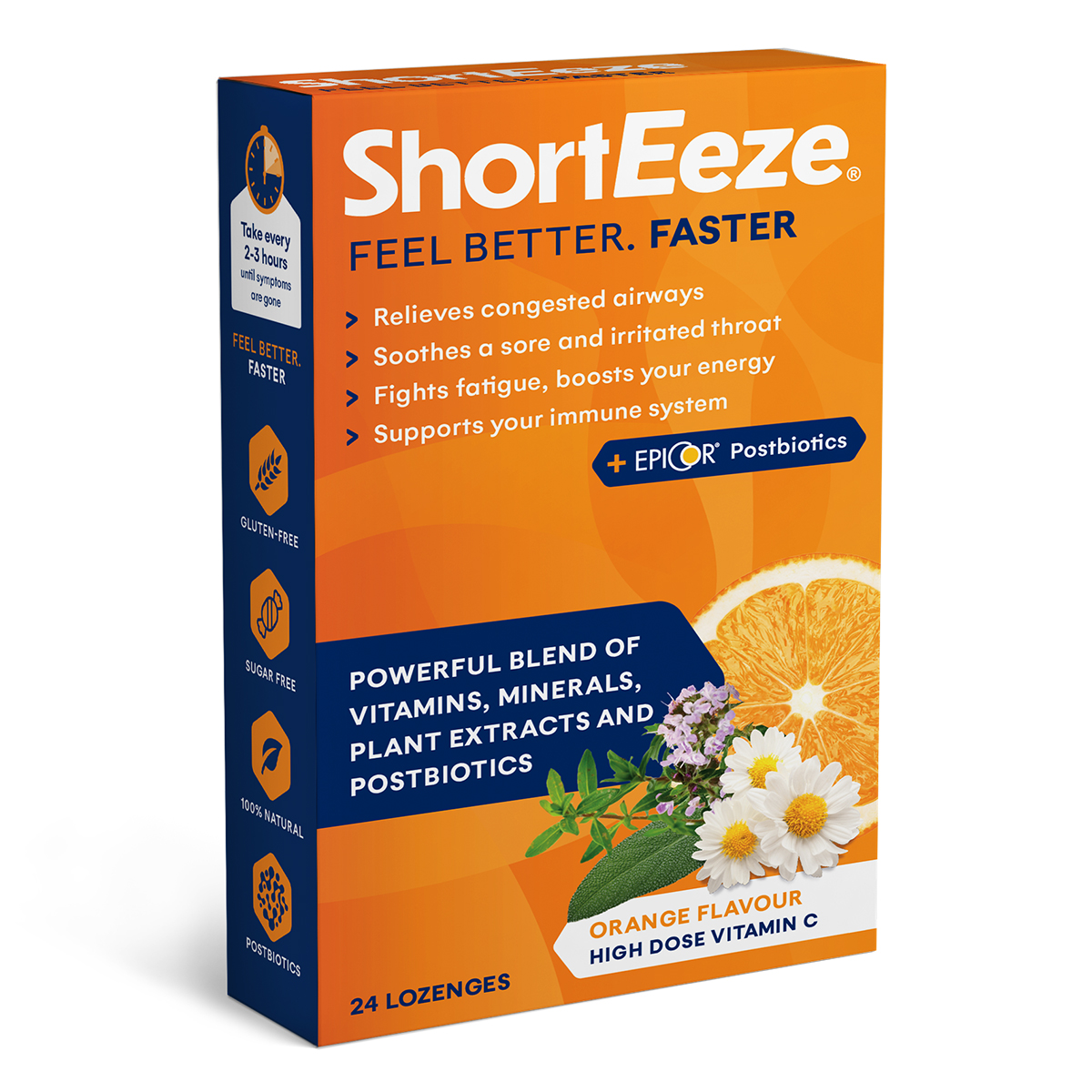 ShortEeze® - Orange flavour
ShortEeze lozenges contain a unique blend of 4 powerful elements: vitamins, minerals, active plant extracts and postbiotics to provide you with extra support when you need it most:
A potent blend of Vitamin C, D and Bs

Balanced minerals: Zinc, iron, magnesium, selenium and copper

Natural, active plant extracts: chamomile, thyme and sage

Fast-acting, prolonged immune boost: EpiCor® postbiotics
KEY BENEFITS
• Helps relieve congestion, alleviates symptoms such as a cough and soothes a sore, irritated throat
• Fights fatigue and helps you remain energized & active
• Direct immune support when you need it most
• Soothing lozenges in orange flavour & extra Vitamin C 
• Naturally sugar, soy, lactose and gluten-free.
• No artificial colours or preservatives.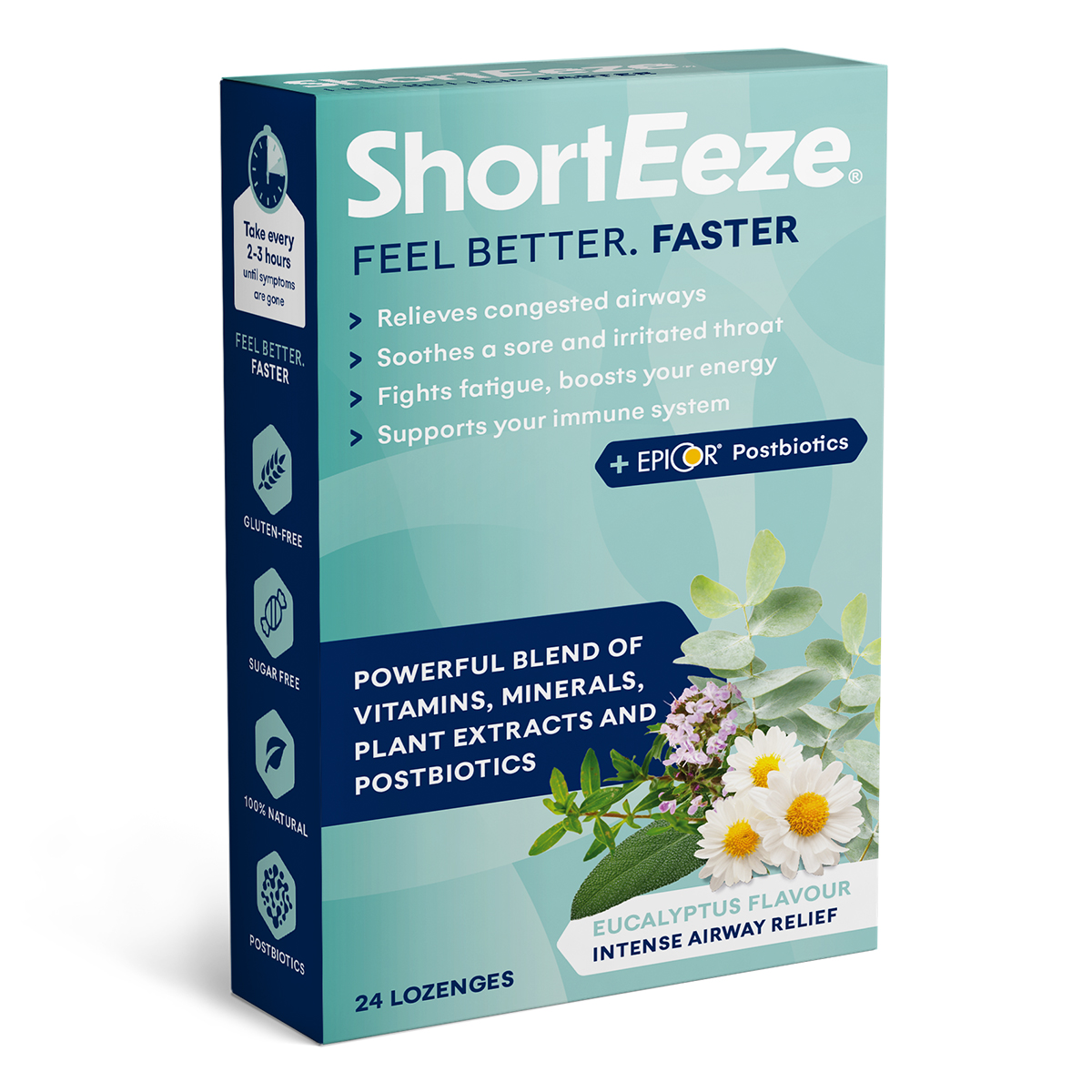 ShortEeze® - Eucalyptus flavour
ShortEeze lozenges contain a unique blend of 4 powerful elements: vitamins, minerals, active plant extracts and postbiotics to provide you with extra support when you need it most:
A potent blend of Vitamin C, D and Bs

Balanced minerals: Zinc, iron, magnesium, selenium and copper

Natural, active plant extracts: chamomile, thyme and sage

Fast-acting, prolonged immune boost: EpiCor® postbiotics
KEY BENEFITS
• Helps relieve congestion, alleviates symptoms such as a cough and soothes a sore, irritated throat
• Fights fatigue and helps you remain energized & active
• Direct immune support when you need it most
• Soothing lozenges in intense eucalyptus flavour 
• Naturally sugar, soy, lactose and gluten-free
• No artificial colours or preservatives